GMP......API PILOT PLANT
PRESENTATION
Pilot plant and scale-up techniques are both integral and critical to drug discovery and development process for new medicinal products. A major decision focuses on that point where the idea or process is advanced from a research oriented program targeted towards commercialization.
The speed of drug discovery has been accelerating at an exponential rate. The past two decades particular have witnessed amazing inventions and innovations in pharmaceutical research, resulting in the ability to produce new drugs faster than even before.
The new drug applications (NDAs) and abbreviated new drug applications (ANDA) are all-time high. The preparation of several clinical batches in the pilot plant provides its personnel with the opportunity to perfect and validate the process. Also different types of laboratories have been motivated to adopt new processes and technologies in an effort to stay at the forefront scientific innovation.
MY PRESENTATION
Pharmaceutical pilot plants that can quickly numerous short-run production lines of multiple batches are essential for ensuring success in the clinical testing and bougainvilleas study phases. Drug formulation research time targets are met by having a well-designed facility with the appropriate equipment mix, to quickly move from the laboratory to the pilot plant scale 1. In pilot plant, a formula is transformed into a viable, robust product by the development of a reliable and practical method of manufacture that effects the orderly transition from laboratory to routine processing in a full scale production facility where as the scale up involves the designing of prototype using the data obtained from the pilot plant model.
Pilot plant studies must includes a close examination of formula to determine its ability to withstand batch-scale and process modifications; it must includes a review of range of relevant processing equipment also availability of raw materials meeting the specification of product and during the scale up efforts in the pilot plant production and process control are evaluated, validated and finalized.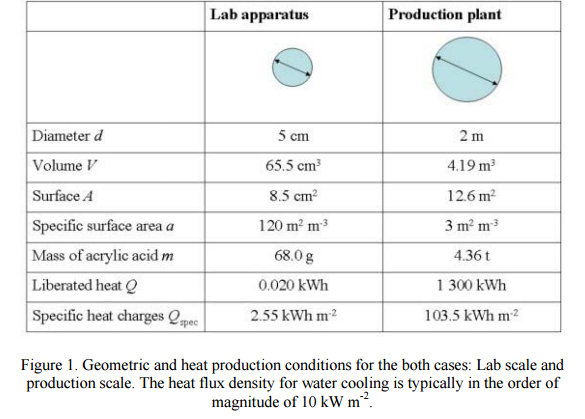 In addition, appropriate records and reports issued to support Good Manufacturing Practices and to provide historical development of the production formulation, process, equipment train, and specifications
A manufacturer's decision to scale up / scale down a process is ultimately rooted in the economics of the production process, i.e., in the cost of material, personnel, and equipment associated with the process and its control.
When developing technologies, there are a number of steps required between the initial concept and completion of the final production plant. These steps include the development of the commercial process, optimization of the process, scale-up from the bench to a pilot plant, and from the pilot plant to the full scale process. While the ultimate goal is to go directly from process optimization to full scale plant, the pilot plant is generally a necessary step. Reasons for this critical step include: understanding the potential waste streams, examination of macro-processes, process interactions, process variations, process controls, development of standard operating procedures, etc. The information developed at the pilot plant scale allows for a better understanding of the overall process including side processes. Therefore, this step helps to build the information base so that the technology can be permitted and safely implemented. Should be versatile
pilot plant
that is entirely
GMP
and facilitates the development of API's in scalable, safe and environmentally friendly ways.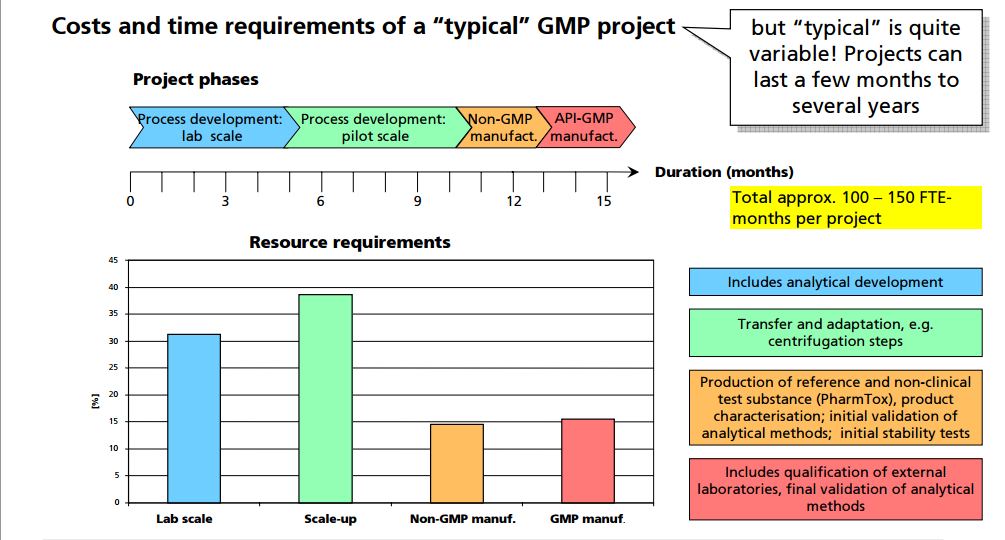 The combination of facilities, experience and flexibility enable an integral
Contract Manufacturing
service ranging from laboratory to industrial scale; it should manufacture under regulation small amounts of high added value active substances or key intermediate products.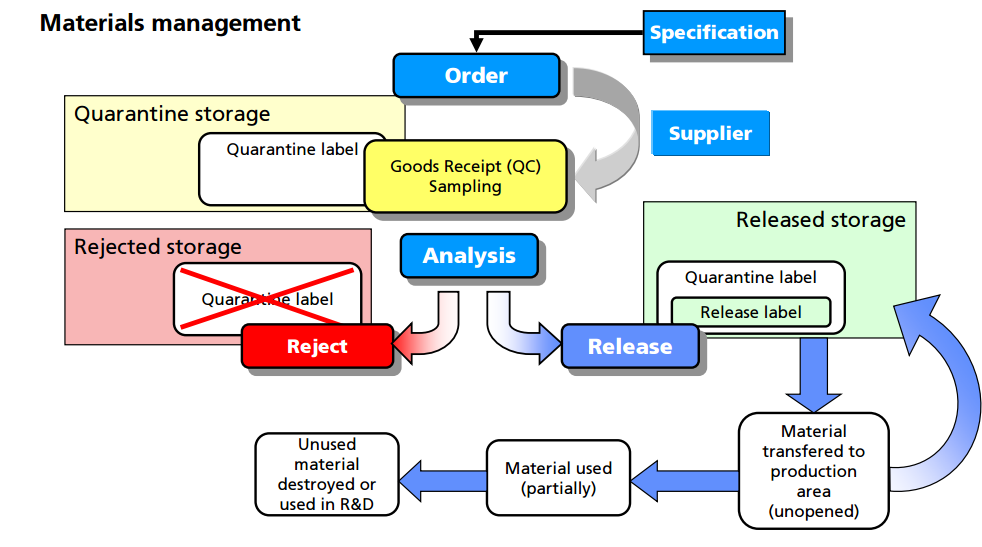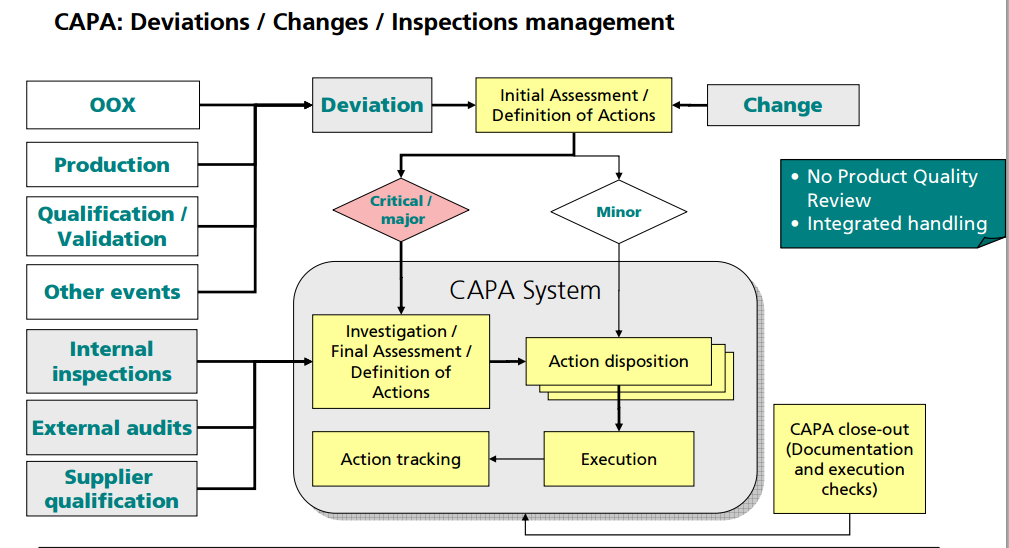 Product quality: Operations that depend on people for executing manual recipes are subject to human variability. How precisely are the operators following the recipe? Processes that are sensitive to variations in processing will result in quality variation. Full recipe automation that controls most of the critical processing operations provides very accurate, repeatable material processing. This leads to very highly consistent product quality.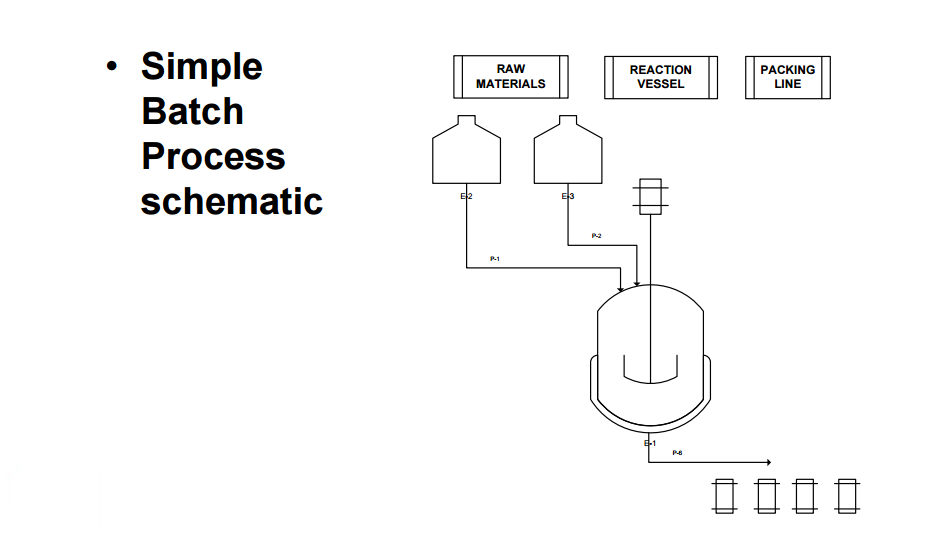  Improved production: Many biotech processes have extremely long cycle times (some up to 6 months), and are very sensitive to processing conditions. It is not uncommon for batches to be lost for unexplained reasons after completing a large portion of the batch cycle time. The longer the batch cycle time and the more sensitive production is to processing conditions, the more batch automation is justified. Imagine losing a batch of very valuable product because the recipe was not precisely followed!  Process optimization: Increasing the product yield can be done by making small changes in processing conditions to improve the chemical conversions or biological growth conditions. Manual control offers a limited ability to finely implement small changes to processing conditions due to the inherent lack of precision in human control. Conversely, computers are very good at controlling conditions precisely. In addition, advanced control capabilities such as model predictive control can greatly improve process optimization. This results in higher product yield and lower production cost. This consideration is highly relevant to pilot plant facilities where part of the goal is to learn how to make the product.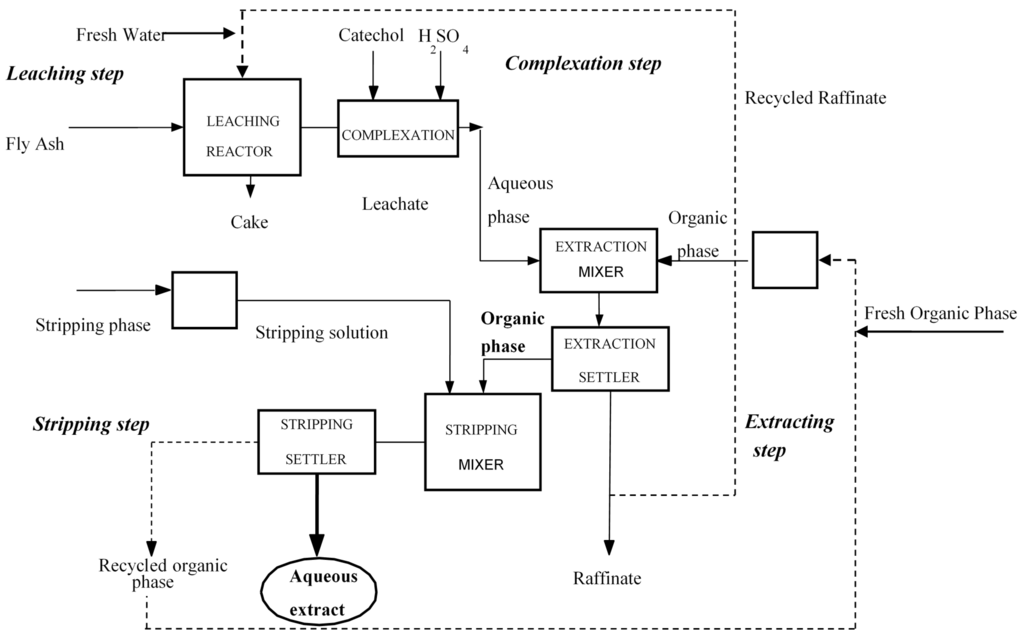  Recordkeeping: A multi-unit recipe control system is capable of collecting detailed records as to how a batch was made and relates all data to a single batch ID. Data of this nature can be very valuable for QA reporting, QA deviation investigations, and process analysis.  Safety: Operators spend less time exposed to chemicals when the process is fully automated as compared to manual control. Less exposure to the process generally results in a safer process. A good batch historian should be able to collect records for a production run to include the following information:  Product and recipe identification  User defined report parameters  Formulation data and relevant changes  Procedural element state changes (Operations, unit procedures, procedures)  Phase state changes  Operator changes  Operator prompts and responses  Operator comments  Equipment acquisitions and releases  Equipment relationships  Campaign creation data (recipe, formula values, equipment, etc.)  Campaign modifications  Campaign execution activity  Controller I/O subsystem events from the Continuous Historian  Process alarms  Process events  Device state changes. Raw materials
Buildings and facilities.
GMPs under the 21
Code of Federal Regulations (CFR)
Part 211.42 state that buildings or areas used in the receiving, storage, and handling of raw materials should be of suitable size, construction and location to allow for the proper cleaning, maintenance, and operation (7). The common theme for this section of
CFR
Parts 210 and 211 is the prevention of errors and contamination. In principle, the requirements for buildings and facilities used in early phase manufacturing are not significantly different than those for later phases or even commercial production. However, there are some areas that are unique to early clinical trial manufacturing.
Control of materials.
The
CFR
regulations under Part 211.80 provide good direction with respect to lot identification, inventory, receipt, storage, and destruction of materials (7). The clear intent is to ensure patient safety by establishing controls that prevent errors or cross-contamination and ensure traceability of components from receipt through clinical use. In general, the requirements for the control of materials are identical across all phases of development, so it is important to consider these requirements when designing a GMP facility within a laboratory setting.
For example, all materials must be assigned a unique lot number and have proper labeling. An inventory system must provide for tracking each lot of each component with a record for each use. Upon receipt, each lot should be visually examined for appropriate labeling and for evidence of tampering or contamination. Materials should be placed into quarantine or in the approved area or reject area with proper labeling to identify the material and prevent mix-ups with other materials in the storage area. Provision should be made for materials with special storage requirements (e.g., refrigeration, high security). The storage labeling should match the actual conditions that the material is being stored and should include expiry/retest dates for approved materials. Although such labeling is inconvenient for new materials where the expiration or retest date may change as more information is known, this enables personnel to be able to determine quickly whether a particular lot of a material is nearing or exceeding the expiration or retest date. General expiry/retest dates for common materials should be based on manufacturer's recommendation or the literature. Finally, there are clear regulatory and environmental requirements for the destruction of expired or rejected materials. It is important to observe regional and international requirements regarding the use of animal sourced materials (12). It is recommended to use materials that are not animal sourced and that there be available certification by the raw material manufacturers that they contain no animal sourced materials. If animal sourced raw materials must be used, then certifications by the raw material manufacturers that they either originate from certified and approved (by regulatory bodies) sources for use in human pharmaceuticals, or that the material has been tested to the level required for acceptance by regulatory agencies (following US, EU, or Japanese guidelines, as applicable) is required.
Direct advantages for customers
Shorter implementation time for product by determination of the product suitability as well as the necessary process cycle
Optimized adjustment of the processing times in the production lines (trains) by relatively precise estimation of the drying times
Definition of effective cleaning processes (CIP/WIP and SIP)
Definition of the selection criteria based on the weighting of the customer, e.g.: drying time, quality (form of crystal, activity, etc.), cleanout, ability of CIP, price
An overview of further trials and test functions, that can be realized in the new pilot plant facility:
Product tests for determination of suitability
Scale-up tests as basis for the extrapolation on production batches regarding drying time, filling degree, crystalline transformation and grain spectrum
Optimization of the process cycle
Optimization of the machine
Data acquisition and analysis
SEE THIS SECTION IN ACTION..............KEEP WATCHING
Case study 1